2021 Incidents
Jan
83
Feb
80
Mar
79
Apr
71
May
Jun
July
Aug
Sep
Oct
Nov
Dec
Total
313
Past Incidents
2020
894
2019
873
2018
907
2017
872
2016
931
2015
884
2014
797
2013
830
2012
862
2011
874
2010
843
2009
773
2008
754
2007
848
Total
11942
Mechanicsville Volunteer Fire Department, Inc.
"Proudly Serving with Pride, Dedication, and Commitment Since 1934"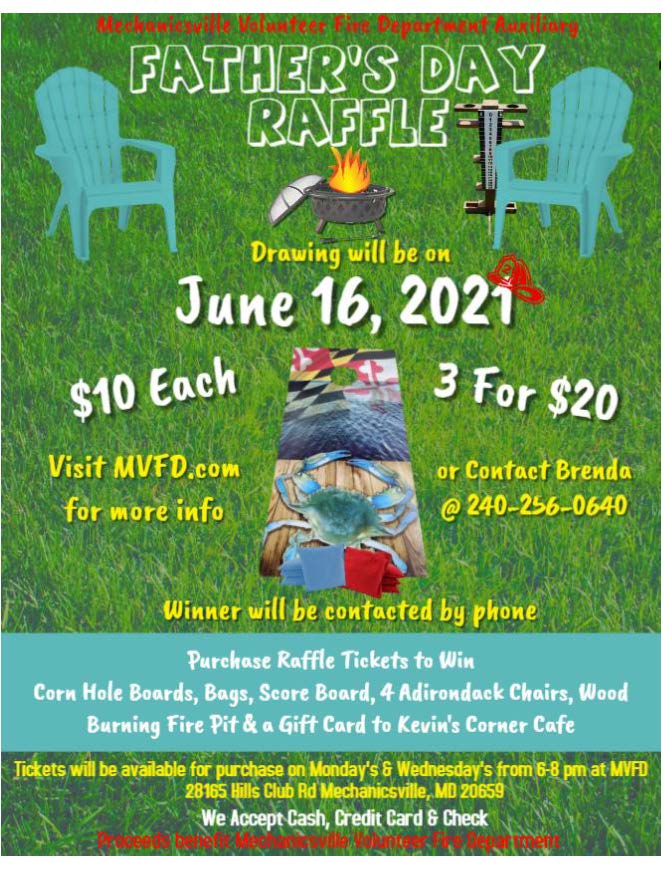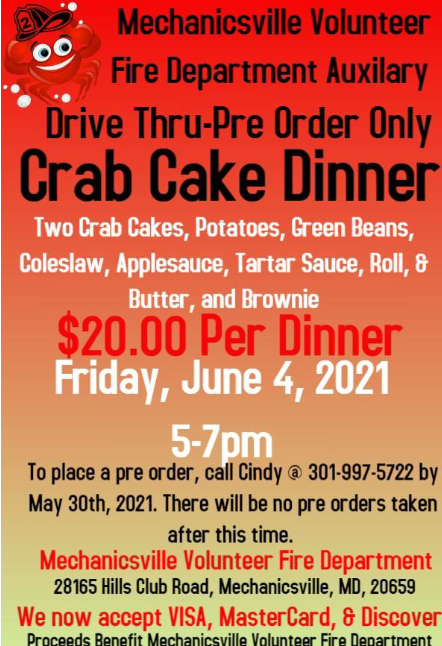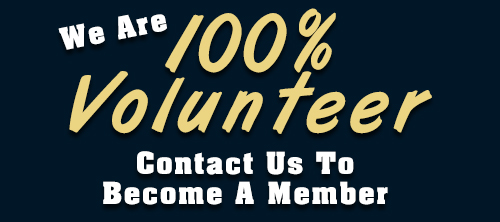 Mechanicsville Volunteer Fire Department accepts applications year-round. There are a variety of positions available for everyone. All training & equipment is provided FREE! Numerous benefits include:
MD Income Tax Incentive Program

Length of Service Awards Program

Scholarship Programs

Dependent Care Reimbursement Program

Fire Science Degree

& Much More
Submit your information TODAY! Assistance will be provided to help you through the process. We look forward to you joining our team.

Brandywine Afternoon House Fire

Mechanicsville Volunteers, April 27

On Tuesday April 27th, at 1537 hours Rescue Squad 2 was alerted to Covington Road in "Dog Patch" for a Barn Fire.

While Rescue Squad 2 was enroute, an obvious "header" was noted and Chief 1002 requested the Working Fire Upgrade and a Tanker Taskforce. This alerted Tanker 2 to the run also.

First arriving units found a barn well involved and collapsed on the ground, 2 trailers on fire, and fire ... (Full Story & Photos)



Rescue Squad 2 and Tanker 2 responded to this working fire in Brandywine.


MVA Serious on Budds Creek Road in Chaptico

Mechanicsville Volunteers, April 03

On Friday, April 2, 2021, at 2258 hours, Fire and EMS responded to the area of Budds Creek Road and Deep Falls Road in Chaptico, for the motor vehicle collision reported serious with one vehicle "cut in half".

Chief 2B arrived on the scene to find a vehicle off the roadway that had struck a tree with the vehicle cut in half and the single occupant trapped.

***INCIDENT LOG***

22:58:45*MVA SERIOUS*25050 ... (Full Story & Photos)


Firefighters Conduct Training in First Due Acquired Structure

Mechanicsville Volunteers, March 29

On March 29th, 2021 at 1900 hours your Mechanicsville Volunteers conducted a drill at an acquired structure we have in the first due. Crews were tasked with a "run-in" which is to operate as the first due engine and special service at a structure fire. During the "run-in" the Engine Company became trapped and had to call a mayday. The Rapid Intervention Team was then required to make entry and rescue ... (Full Story & Photos)


Another Day the Volunteers of Mechanicsville are out Drilling.

Mechanicsville Volunteers, March 21

Another Sunday, another day the dedicated Volunteers of Mechanicsville are out drilling.

This morning following an early AM MVA with injuries, members went out back to the "training pad" to continue working with members on their Rescue Squad Check-Off books.

Crews worked for about two hours on vehicle stabilization, using various pieces of equipment, and then finished off the exercise with completing ... (Full Story & Photos)


Firefighters Respond to Garage Fire in Helen

Mechanicsville Volunteers, March 15

On Monday, March 15th, just prior to 1130 hours, Company 2 and surrounding companies were alerted to Forrest Hall Drive for a garage fire.

Engine 23, Engine 24, Tanker 2, Tanker 224, Rescue Squad 2, Chief 2, and Chief 2B made the response. Chief 2 and Engine 24 arrived to find an attached "lean-to" with fire showing from it.

Engine 24 deployed an attack line and knocked down all visible fire. Mechanicsville ... (Full Story & Photos)

Humat Valve Operations Review

Mechanicsville Volunteers, March 10

It was a beautiful day to review Humat Valve Operations! MVFD utilizes the Humat Valve for both Hydrant and Rural Water Supply Operations. Message us today for more information about joining our team at info@mvfd.com or visit mvfd.com/join
... (Full Story & Photos)

***SOLD*** Department Places Rescue Engine 22 For Sale for $350,000 EQUIPPED**

Mechanicsville Volunteers, March 04

On March 4th, 2021 - The Mechanicsville Volunteers bid farewell to Rescue Engine 22. The unit has been sold to the Greensboro Volunteer Fire Department in Caroline County, Maryland.

The unit served us well for the past 11 years, and we can't wait to see updates of it serving the citizens of Greensboro.

---

January 21st, 2021 - The Mechanicsville Volunteer Fire Department is placing Rescue Engine ... (Full Story & Photos)

MVA Reported Serious

Mechanicsville Volunteers, February 27

On Saturday, at 0142 hours, Rescue Squad 2, Rescue Squad 1, and surrounding EMS units were alerted to Point Lookout Road @ Chaptico Road for an MVA with reported one patient trapped.

Chief 2B, Chief 1B, and Squad 2 arrived on scene to find the vehicle unoccupied. Crews surveyed the area for the occupant and found nothing. Units returned to service.... (Full Story & Photos)

Passing of Life Member Roger Wayne Copsey

Mechanicsville Volunteers, February 17

It is with a heavy heart that the Mechanicsville Volunteer Fire Department announces the passing of Life Member Roger Wayne Copsey. Wayne passed away on Wednesday, February 17, 2021, at MedStar Washington Hospital Center. Wayne is survived by his wife Judy Copsey and daughters Amy Copsey and Jenny Connelly. Wayne joined the department in July of 1968 and was an active member until his death. Wayne ... (Full Story & Photos)

Feel free to look around and leave comments in our guestbook.