2021 Incidents
Jan
83
Feb
80
Mar
79
Apr
71
May
70
Jun
68
July
60
Aug
98
Sep
69
Oct
28
Nov
Dec
Total
706
2021 Jobs
Fires
19
Cuts
8
Past Incidents
2020
894
2019
873
2018
907
2017
872
2016
931
2015
884
2014
797
2013
830
2012
862
2011
874
2010
843
2009
773
2008
754
2007
848
Total
11942
Mechanicsville Volunteer Fire Department, Inc.
"Proudly Serving with Pride, Dedication, and Commitment Since 1934"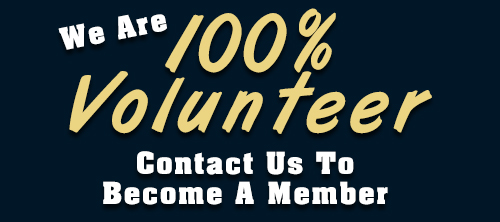 Mechanicsville Volunteer Fire Department accepts applications year-round. There are a variety of positions available for everyone. All training & equipment is provided FREE! Numerous benefits include:
MD Income Tax Incentive Program

Length of Service Awards Program

Scholarship Programs

Dependent Care Reimbursement Program

Fire Science Degree

& Much More
Submit your information TODAY! Assistance will be provided to help you through the process. We look forward to you joining our team.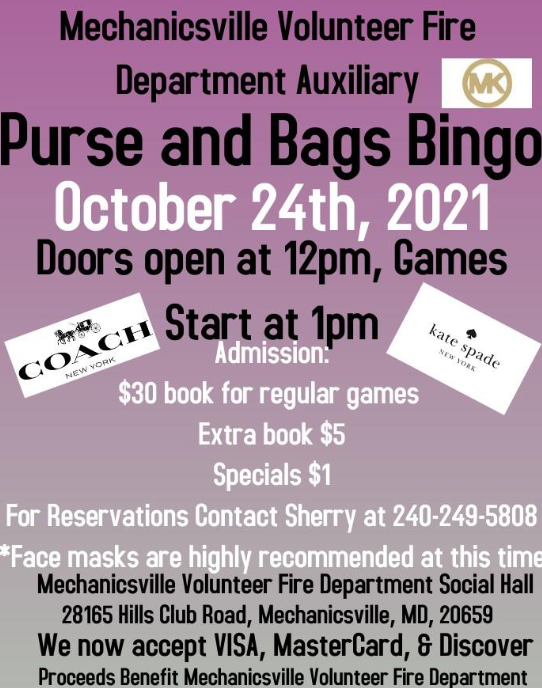 Hydraulic/Battery Rescue Tools Demonstration

Mechanicsville Volunteers, October 17

Yesterday, the Mechanicsville Volunteers began the process of demoing Hydraulic/Battery Rescue Tools to upgrade the equipment carried aboard Rescue Squad 2. With evolving technology in the car manufacturing world, and the use of newer and stronger high strength metals, our current tools from 2013 were not designed for some of these materials.

To help us better serve the citizens of Mechanicsville ... (Full Story & Photos)


Hughesville Volunteer Fire Department's New Tanker Visits Mechanicsville

Mechanicsville Volunteers, September 09

Have you noticed the Hughesville Volunteer Fire Department Tanker roaming Mechanicsville quite frequently the past few months?

This unit is new to them and offers them a completely new unit type for them as they've had a "engine-tanker" for years in the past. Their members have been completing drivers training on the unit and have been driving it down many of the roads that it will respond to calls ... (Full Story & Photos)

Huge Thank you to MRW Lawns

Mechanicsville Ground Committee , September 08

The Mechanicsville Volunteers would like to send a huge thank you to MRW Lawns, Inc. for their generous donation to the department today. They also credited our account with a secondary "donation" after our lawn stripes won their photo contest!
We thank you for helping us keep the lawn looking top-notch and for the generosity of making a donation!... (Full Story & Photos)

Three Injured and One Child Flown Out After Deck Collapse in Mechanicsville

Mechanicsville Volunteers, September 05

On Sunday, September 5, 2021, at approximately 1958 hours, Mechanicsville Volunteer Fire Department Company 2, Mechanicsville Volunteer Rescue Squad Company 29, Hollywood Volunteer Rescue Squad Company 79, Leonardtown Volunteer Rescue Squad Company 19, and St. Marys County Emergency Services Medic 18 were dispatched for the report of a deck collapse with several persons injured in the 40000 block ... (Full Story & Photos)


Rescue Runs Extication in Oakville

Mechanicsville Volunteers, August 06

At approximately 1030 hours, Station 7 and surround EMS stations were dispatched to Loveville Road in the area of Three Notch Road in Oakville for a motor vehicle accident with injuries. Units form Station 7 responded shortly after dispatch.

While responding, the assignment was upgraded to a report of a person trapped adding Rescue Squad 2 and ALS to the call. Units arrived on location to find a ... (Full Story & Photos)



Units Responded to this Kitchen Fire off Anderson Lane

First Due Kitchen Fire

Mechanicsville Volunteers, August 04

At 1705 hours, Engine and Tanker 2 were alerted with surrounding mutual aid companies to 37500 Anderson Lane for the reported structure fire. Initial reports were smoke and flames were visible. Engine 24, Tanker 2, Chief 2 and Chief 2A made the response at dispatch.

Engine 24 arrived, advised they were doing a split lay due to the length of the driveway, and went on scene with a two story residential ... (Full Story & Photos)


First Due Serious MVA

Mechanicsville Volunteers, July 30

At 1109 hours, Rescue Squad 2, Rescue Squad 7, Engine Company 2, and Engine Company 1002 were alerted to Three Notch Road and Golden Beach Road for the MVA, with reports of entrapment and atleast one car on fire.

Rescue Squad 2, Engine 23, and Chief 2A went enroute at dispatch and arrived with Engine 1002 and Chief 1002 to find a 2 vehicle "T-Bone" style collision with both cars on fire, 3 patients ... (Full Story & Photos)



Mechanicsville Volunteers with surrounding companies handled this serious MVA.



Chief 2A and Engine 23 operating first due at the 7-11 for a working building fire.

First Due Building Fire

Mechanicsville Volunteers, July 25

On Sunday morning, just prior to 0500 hours, Engine 2, Tanker 2 and numerous surrounding companies were alerted to the 7-11 at 28240 Three Notch Road for the reported building fire.

Chief 2A, Engine 23, and Tanker 2 made the response and arrived to find a one-story, commercial building with smoke showing.

Engine 23s crew deployed the 2" attack line and Chief 2A established the command. Crews located ... (Full Story & Photos)


Dry Hydrant Training

Mechanicsville Volunteers, July 12

On the morning of July 12th 2021, a crew went out in the Pumper and set up a draft from one of the more difficult spots in our first due. We have been working with GBW Associates LLC on potential dry hydrant set ups at local bridges in our area. They wanted us to specifically test this location prior to any work due to the amount of lift required to pull a draft.

Engine 21 was able to draft the ... (Full Story & Photos)



Crews operated on this working house fire in the Birch Manor neighborhood.

Busy Hour in the 2-12 Box

Mechanicsville Volunteers, June 26

At 1201 hours, Company 2 along with EMS Stations 29, 1002, and the SMALS were alerted to Point Lookout Road at the Walking Trail for a bicyclist struck by a car. Chief 2, Rescue Squad 2, and Engine 21 responded with 8 personnel at dispatch. Units arrived to find a minor collision with one patient requiring EMS attention.

Moments later, at 1213 hours Communications contacted Chief 2, Engine 21, and ... (Full Story & Photos)

Feel free to look around and leave comments in our guestbook.