There are currently no events
2021 Incidents
Jan
83
Feb
80
Mar
79
Apr
71
May
70
Jun
68
July
28
Aug
Sep
Oct
Nov
Dec
Total
479
2021 Jobs
Fires
16
Cuts
4
Past Incidents
2020
894
2019
873
2018
907
2017
872
2016
931
2015
884
2014
797
2013
830
2012
862
2011
874
2010
843
2009
773
2008
754
2007
848
Total
11942
Mechanicsville Volunteer Fire Department, Inc.
"Proudly Serving with Pride, Dedication, and Commitment Since 1934"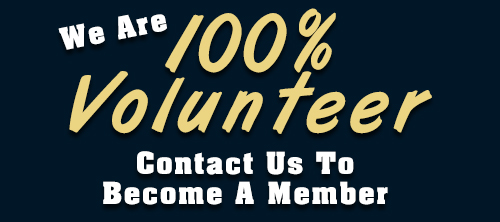 Mechanicsville Volunteer Fire Department accepts applications year-round. There are a variety of positions available for everyone. All training & equipment is provided FREE! Numerous benefits include:
MD Income Tax Incentive Program

Length of Service Awards Program

Scholarship Programs

Dependent Care Reimbursement Program

Fire Science Degree

& Much More
Submit your information TODAY! Assistance will be provided to help you through the process. We look forward to you joining our team.
Dry Hydrant Training

Mechanicsville Volunteers, July 12

On the morning of July 12th 2021, a crew went out in the Pumper and set up a draft from one of the more difficult spots in our first due. We have been working with GBW Associates LLC on potential dry hydrant set ups at local bridges in our area. They wanted us to specifically test this location prior to any work due to the amount of lift required to pull a draft.

Engine 21 was able to draft the ... (Full Story & Photos)



Crews operated on this working house fire in the Birch Manor neighborhood.

Busy Hour in the 2-12 Box

Mechanicsville Volunteers, June 26

At 1201 hours, Company 2 along with EMS Stations 29, 1002, and the SMALS were alerted to Point Lookout Road at the Walking Trail for a bicyclist struck by a car. Chief 2, Rescue Squad 2, and Engine 21 responded with 8 personnel at dispatch. Units arrived to find a minor collision with one patient requiring EMS attention.

Moments later, at 1213 hours Communications contacted Chief 2, Engine 21, and ... (Full Story & Photos)


Evening Crash with One Overturned

Mechanicsville Volunteers, June 21

At 1757 hours, Rescue Squad 2 was alerted to the area of 27199 Three Notch Road at Faunkirk Drive in Laurel Grove for a motor vehicle accident with a vehicle overturned, reported serious.

Chief 2 arrived on scene with a vehicle on its side with no entrapment and a single patient. He established command and held the assignment to the Rescue, Ambulance 796 and the ALS unit.

Ambulance 796 transported ... (Full Story & Photos)



Firefighters responded to this overturned vehicle in the first due


Maryland State Police Trooper 7 Demo at CHS

Mechanicsville Volunteers, June 21

On the evening of Monday, June 22, your Mechanicsville Volunteers went to Chopticon High School for a demo by Maryland State Police Trooper 7. This demo is being conducted for the Leonardtown Volunteer Fire Department and the Seventh District Volunteer Fire Department alongside us. Leonardtown Volunteer Rescue Squad and the Seventh District Volunteer Rescue Squad are also in attendance.... (Full Story & Photos)



Crews responded to this bathroom fire at the Farmers Market.

Company Goes First Due

Mechanicsville Volunteers, June 16

At 1925 hours, Engine 2 and Squad 2 with surrounding companies were alerted to the "Farmers Market" in Charlotte hall for a building fire. Engine 23, Engine 21, Engine 224, Rescue 2, and all three chiefs went enroute with 17 personnel at dispatch.

Chief 2A arrived first and located smoke showing from the delta side of a commercial building. Engine 23 and Rescue 2 arrived next, deployed a handline, ... (Full Story & Photos)


Chief 2, Squad 2, and Tanker 2 Run Mutual Aid

Mechanicsville Volunteers, June 11

On Friday, June 11, 2021, at 15:52 hours, Chief 2, Squad 2, and Tanker 2 ran Mutual Aid to Charles County for the reported structure on fire at 13370 Ryceville Road in Mechanicsville.

Crews arrived on the scene to find a detached shed fully engulfed in flames with multiple propane tanks on fire.

Firefighters operated on the scene for over an hour and extinguished the fire in under 30 minutes.

The ... (Full Story & Photos)


Department Attends 70th Annual Potomac River Festival Parade

Mechanicsville Volunteers, June 11

On Friday June 11th, as the rain began to move out of the area, 10 members loaded up in Command 2, Engine 23, and Engine-Tanker 24 to make the trek across the river to Colonial Beach.

As soon as units left the station the company was alerted to Mechanicsville Road and Budds Creek Road for a Motor Vehicle Accident. The units along with the Rescue Squad and the Fire Chief all made the response. Units ... (Full Story & Photos)


Crews Respond to Reported House Fire

Mechanicsville Volunteers, May 29

At 0135 hours, on Saturday May 29th, crews were alerted to the Shamrock Glen Estates subdivision for a reported house fire. Chief 2B arrived to find light smoke showing from the residence. Engine 21 arrived and deployed the bumper line to through the front door. Once inside Engine 21 located a working fire in the kitchen.

The fire was knocked down and Engine 21 and Truck 1 opened up and completed ... (Full Story & Photos)


Crews Go to Local Pond for Monday Night Training

Mechanicsville Volunteers, May 24

On Monday, May 24th, 2021, crews went to a local pond and worked on drafting and maximizing flow. During this drill Engine 24 drafted using all three intakes simultaneously and flowed 2 "Wagon Pipes." Engine 24 obtained a 2200 gallon per minute flow during the drill.
A special note is the use of a low-level strainer intertwined in the ladder to prevent it from bottoming out in the pond.

Our members ... (Full Story & Photos)

Feel free to look around and leave comments in our guestbook.
Copyright © 2021 Firehouse Solutions (A Service of Technology Reflections, Inc.)
Visitors Since Mar 15, 2004: 6,917,200 | Visitors Today: 1,315