There are currently no events
2022 Incidents
Jan
181
Feb
85
Mar
85
Apr
88
May
78
Jun
94
July
121
Aug
41
Sep
Oct
Nov
Dec
Total
773
2022 Jobs
Fires
16
Cuts
11
Past Incidents
2021
900
2020
894
2019
873
2018
907
2017
872
2016
931
2015
884
2014
797
2013
830
2012
862
2011
874
2010
843
2009
773
2008
754
2007
848
Total
12842
Mechanicsville Volunteer Fire Department, Inc.
"Proudly Serving with Pride, Dedication, and Commitment Since 1934"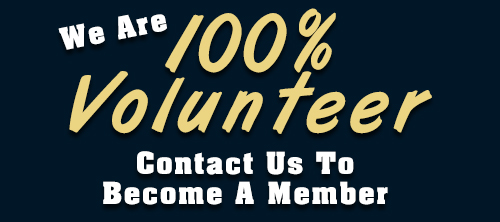 Mechanicsville Volunteer Fire Department accepts applications year-round. There are a variety of positions available for everyone. All training & equipment is provided FREE! Numerous benefits include:
MD Income Tax Incentive Program

Length of Service Awards Program

Scholarship Programs

Dependent Care Reimbursement Program

Fire Science Degree

& Much More
Submit your information TODAY! Assistance will be provided to help you through the process. We look forward to you joining our team.

Units Operate on Structure Collapse

Mechanicsville Volunteers , August 04

At 2106 hours, the structure collapse assignment was alerted to 28370 Woodburn Hill Road for the reported entrapment after a collapse. Rescue Squad 2, Engine 23, Engine 24 and the Chief responded. The Rescue and Chief arrived on the scene of a two story, Type 5 apartment building, investigating.
Chief 2 established the 'Woodburn Hill Command" on side "Alpha" assigning the crew from Rescue 2 to the ... (Full Story & Photos)



Units operating on Woodburn Hill Road at a structural collapse


Department Awarded Grain Bin Rescue Equipment and Training

Mechanicsville Volunteers, July 30

Nationwide, in partnership with the National Education Center for Agricultural Safety (NECAS) awarded 58 departments grain bin rescue equipment and training in 2022.

This year, three Southern Maryland departments were awarded training and equipment:
Leonardtown VFD
Bel Alton VFD
Mechanicsville VFD.

The equipment is all the same and interoperable, allowing the 3 departments to be able to easily ... (Full Story & Photos)


Mechanicsville Volunteers Mourn the Loss of Past Board of Director Francis Elliott "Sonny" Burch, Jr

Mechanicsville Volunteers, July 22

Francis Elliott "Sonny" Burch, Jr., 88, of Mechanicsville, MD, peacefully passed away on July 22, 2022, at his home surrounded by his loving family.

Sonny was born on February 4, 1934, to Elliott and Elizabeth Burch in Leonardtown, MD. After graduating from Charlotte Hall Military Academy in 1952, he pursued a degree in business at Western Maryland College. Upon leaving college, he worked with his ... (Full Story & Photos)

Food Truck Wednesday!!!!!

Assistant Secretary/Treasurer Karen Montgomery, July 12

Join us every Wednesday in July and August, 4pm to 7pm. Please visit our Facebook page for updates as to what food truck will be there.

Fire truck will also be on display for the kids. ... (Full Story & Photos)

Rescue Squad 2 Responds to Vehicle Into Building with Reported Entrapment

Mechanicsville Volunteers, July 10

Overnight, just before 0300 hours, Rescue Squad 2 and the Fire Chief were alerted to Point Lookout Road @ Pin Cushion Road in Company 1s area for an MVA with one trapped and a vehicle into a building.

Chief 1 arrived first, confirmed the dispatched information and established the command. Chief 2, Rescue Squad 1, and Rescue Squad 2 arrived and went to work stabilizing the vehicle, forcing entry ... (Full Story & Photos)


Department Participates in Golden Beach 4th of July Celebration

Mechanicsville Voluteers, July 02

The Department participated in the Golden Beach/Patuxent Knolls annual July 4th Celebration, which included a parade and fireworks. The Celebration kicked off at 11am with a parade thru the Golden Beach community followed by fireworks at dusk. Several members took the apparatus to the two events.
We look forward to these events every year as they are well attended by community members.


Members participated in the annual July 4th Celebration in Golden Beach



60 Mechanicsville Volunteers and their family members attended and participated the 130th Annual MSFA Convention Parade

Department Brings Home the Chief A. Marvin Gibbons Award from the MSFA 130th Annual Convention and Parade

Deputy Chief Ryan Raley, June 22

On Wednesday June 22nd, after two (2) months of prepping the apparatus and aligning personnel to attend, sixty (60) Mechanicsville Volunteers and their families loaded up on the apparatus and made the three hour drive to Ocean City, Maryland. The department participated in the 130th Annual Maryland State Firemens' Association Parade.

Once arriving in Ocean City, members worked diligently to put the ... (Full Story & Photos)

Feel free to look around and leave comments in our guestbook.
Copyright © 2022 Firehouse Solutions (A Service of Technology Reflections, Inc.)
Visitors Since Mar 15, 2004: 7,631,308 | Visitors Today: 1,109