Mechanicsville Volunteer Fire Department, Inc.
"Proudly Serving with Pride, Dedication, and Commitment Since 1934"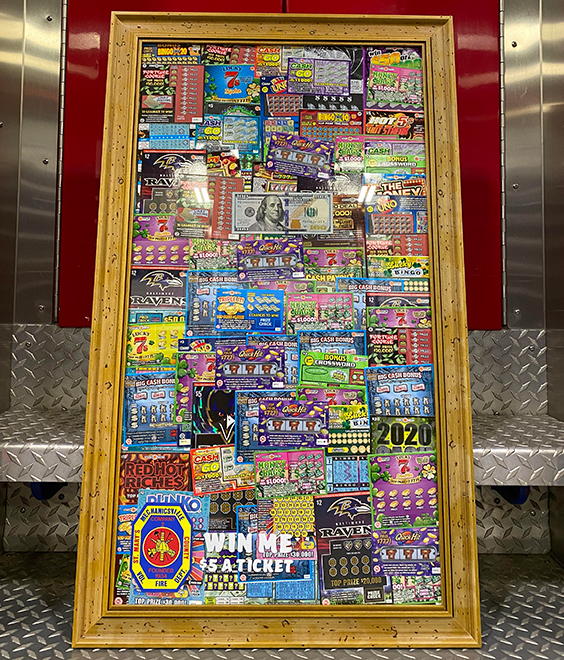 Are you a fan of scratch-off tickets? Our Lottery Board Raffle is making a return, and tickets are ready for purchase! You could win a fantastic prize consisting of $250 worth of scratch-off tickets and a crisp $100 bill. Tickets are $5 each!
More information can be found by Clicking Here.
We sincerely thank you in advance for your generous support of this fundraiser! The drawing will take place on Sunday, December 17, 2023.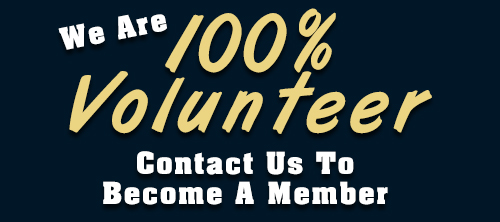 Mechanicsville Volunteer Fire Department accepts applications year-round. There are a variety of positions available for everyone. All training & equipment is provided FREE! Numerous benefits include:
MD Income Tax Incentive Program

Length of Service Awards Program

Scholarship Programs

Dependent Care Reimbursement Program

Fire Science Degree

& Much More
Submit your information TODAY! Assistance will be provided to help you through the process. We look forward to you joining our team.
Queen of Hearts Payout is Growing

Assistant Secretary/Treasurer Karen Montgomery, November 17

No Queen of Hearts♥️ yet!!! Pot is up to $8,075!
The next drawing for the Queen of Hearts will be FRIDAY, November 24th. Please note the date has changed for next week only due to Thursday being Thanksgiving! ... (Full Story & Photos)

Stanley J. Williams Jr. Obituary

Mechanicsville Volunteers, November 08

Stanley Joseph Williams, Jr., 66, of Hollywood, MD, passed away on November 5, 2023 in Bryantown, MD with his loving wife by his side.

He was born on November 28, 1956 in Leonardtown, MD to the late Stanley Joseph Williams, Sr. and Ann Lee Myers.
Stanley was a life long resident of St. Mary's County. He married his lovely wife Joan Weber on May 15, 1993. They have spent 30 wonderful years together. ... (Full Story & Photos)

Fire Safety Day: Igniting Knowledge and Safety at Minds N Motion

Mechanicsville Volunteers, October 20

Today members conducted Fire Prevention at Minds N Motion Early Learning Center and Daycare. Crews explained the importance of fire safety, establishing safe meeting places with parents, the number to call for an emergency, and lastly demonstrated what a firefighter looks like with all their personal protective equipment on and showed off Engine 23.... (Full Story & Photos)


After Multi-Car Crash in Mechanicsville, One Patient Airlifted to Trauma Center

Mechanicsville Volunteers, October 11

On Sunday, October 8, 2023 at 1937 hours Chief 2B and Squad 2 responded to the area of Three Notch Road and Point Lookout Road in Mechanicsville, for the reported motor vehicle collision with injuries.

Crews arrived on the scene to find 4 vehicles involved in a rear-end-style collision.

One patient was in need of a helicopter as requested by emergency medical personnel.

The Maryland State Police ... (Full Story & Photos)

MVFD/Drift Inn Queen of Hearts

Assistant Secretary/Treasurer Karen Montgomery, September 29

Drift Inn Restaurant has graciously invited the Mechanicsville Volunteer Fire Department to join them in a game of Queen of Hearts. Stop by Drift Inn to grab some good food and some tickets for the Queen of Hearts game! Drawings on Thursdays! See flyer for more information. ... (Full Story & Photos)

Engine 22 Engineering/Pre-Construction Meetings Update

Mechanicsville Volunteers, September 11

The Assistant Fire Chief, Deputy Fire Chief, and Apparatus Committee Chairman are wrapping up the engineering/pre-construction meetings in Appleton, Wisconsin for the new Engine 22. The members reviewed the entire build plan for the new engine and made adjustments as needed with the progression in technology and construction options for this unit from our 2016 Engine. The unit will be a very close ... (Full Story & Photos)


Firefighters Respond to South Earnshaw Way House Fire

Mechanicsville Volunteers, September 08

At 1340 hours, Engine 2 and Tanker 2 were alerted to South Earnshaw Way in the first due for the reported house on fire. Engine 24(DFC Raley), Tanker 2(SO Faunce), Engine 23(Capt. Burroughs), and Chief 2(Trowbridge) quickly made the response with 13 volunteers.

Engine 24 arrived first and found a one story, single family home with smoke showing from all 4 sides of the home. Engine 24 conducted a ... (Full Story & Photos)


Squad 2 Runs Single Vehicle Overturns on Budds Creek Road

Mechanicville Volunteers, August 15

On Tuesday, August 15, 2023, at 18:07 hours, Squad 2 was alerted for the reported motor vehicle collision with injuries in the area of Budds Creek Road and Mechanicsville Road in Mechanicsville.

Squad 2 arrived on the scene to find a single pickup truck off the roadway and on its roof with all occupants out of the vehicle.

Two children were evaluated for injuries. All patients signed care refusal ... (Full Story & Photos)


USPS Vehicle Catches Fire in Mechanicsville

Mechanicsville Volunteers, August 08

On Tuesday, August 8, 2023, at 1253 hours, Engine 2 was alerted for the report of a vehicle fire in the area of 29697 Vincent Circle in Mechanicsville. Engine 24 responded with 4 personnel.

Crews arrived on the scene to find a USPS vehicle on fire and deployed the front bumper attack line while personnel extinguished the fire in under 15 minutes.

The St. Mary's County Sheriff's Office was requested ... (Full Story & Photos)

Feel free to look around and leave comments in our guestbook.