2023 Incidents
Jan
56
Feb
64
Mar
43
Apr
May
Jun
Jul
Aug
Sep
Oct
Nov
Dec
Total
163
2023 Jobs
Fires
3
Extrications
1
Past Incidents
2022
1112
2021
900
2020
894
2019
873
2018
907
2017
872
2016
931
2015
884
2014
797
2013
830
2012
862
2011
874
2010
843
2009
773
2008
754
Total
13106
Mechanicsville Volunteer Fire Department, Inc.
"Proudly Serving with Pride, Dedication, and Commitment Since 1934"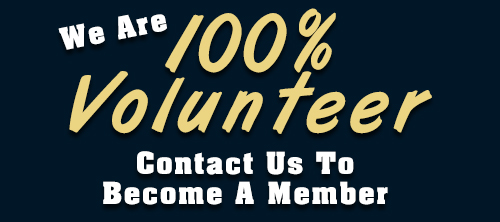 Mechanicsville Volunteer Fire Department accepts applications year-round. There are a variety of positions available for everyone. All training & equipment is provided FREE! Numerous benefits include:
MD Income Tax Incentive Program

Length of Service Awards Program

Scholarship Programs

Dependent Care Reimbursement Program

Fire Science Degree

& Much More
Submit your information TODAY! Assistance will be provided to help you through the process. We look forward to you joining our team.

Personal Injury Collision Involving Command 2

Mechanicsville Volunteer Fire Department, March 01

On March 1st the Mechanicsville Volunteer Fire Department was dispatched for a personal injury collision on Golden Beach Road at Triangle Drive at 12:10pm.

While responding to this call, Command 2 was involved in a personal injury collision on Three Notch Road at New Market Turner Road. Squad 2 was just behind Command 2 when this occurred and notified the communications center of the incident at ... (Full Story & Photos)



Companies 7, 2, and 1 extricated one patient from this MVA on Three Notch Road @ North Sandgates Road.

Rescue Squad, Engine Company, Fire Chief, and Deputy Fire Chief Respond to Entrapment in Hollywood

Mechanicsville Volunteers, February 16

At 1142 hours Rescue Squad 2 was transferred to Company 7 to cover the middle of the county as units were operating on an extended Hazmat incident in Company 9s area.

At 1205 hours, Company 7, Squad 2, Squad 1, Engine 2, and Engine 1 were alerted to Three Notch Road and North Sandgates Road for an MVA with reported entrapment and the car on fire.

Rescue Squad 2, Engine Tanker 24, Chief 2, and ... (Full Story & Photos)


Members Attend Man-in-Machine Class

Mechanicsville Volunteers, February 11

On February 11th, 4 members traveled to Bay District Volunteer Fire Department to attend a "Man-in-Machine" class put on by Pl Vulcan Fire Training Concepts. Members worked on various skills and tactics to remove patients from many different obstacles. We would like to thank the Bay District Officers and Members for inviting us to attend.... (Full Story & Photos)

Passing of Past Auxiliary Member Barbara Montgomery

Mechanicsville Volunteers, February 08

It is with great sadness that we announce the passing of Past Auxiliary member Barbara Ann Montgomery, mother to President John Montgomery and mother-in-law to Past Auxiliary President Karen Montgomery. Please keep the family in your thoughts and prayers during this difficult time.

Barbara Ann Montgomery, 86, of Mechanicsville, MD, peacefully passed away on February 8, 2023, surrounded by her loving ... (Full Story & Photos)


Engine 23, Tanker 2, Tanker 24, and Chief 2B Responds

Mechanicville Volunteers, January 08

Engine 23, Tanker 2, Tanker 24, and Chief 2B responded to Dickerson Road in Seventh Districts first due just before 10am for a house on fire.

Chief 5 and Engine 52 arrived first with fire throughout a one story home.

Chief 2B, Engine 23, and Tanker 24 operated for about an hour assisting with extinguishment of the fire and opening up. Tanker 24 and Tanker 2 both assisted with water supply.

14 ... (Full Story & Photos)


2022 Year in Review: The Departments Busiest Year to Date

Mechanicsville Volunteers, January 01

With the year 2022 in the rearview mirror, here is a look at some stats and major news items for the department through the year:
1112 calls
25 Working Fires that crews worked in an IDLH atmosphere
19 Vehicle Extrications

Mutual aid given 139 times
Mutual aid received 80 times

313 overlapping calls - 28.53%

Average dispatch to arrival - 0:09:59
Dispatch to response - 0:02:55
Average time on scene ... (Full Story & Photos)


One Extricated in Mechanicsville

Mechanicsville Volunteers , December 30

At 1901 hours, RES2CUE was alerted with other units to Three Notch Road and Ben Oaks Drive in Mechanicsville for the motor vehicle collision with reported one trapped and the operator semi-conscious.
Units arrived and confirmed the dispatched info with a single vehicle with the lone operator trapped and went to work setting up for extrication.
The patient was extracted in under ten minutes and Ambulance ... (Full Story & Photos)



Extrication on Three Notch Road in Mechanicsville



Christmas Eve Fire at Potomac Motor Speedway

Storage Building Fire at Budds Creek Motocross

Mechanicsville Volunteers , December 24

At 1843 hours, the structure fire assignment was alerted to 27963 Budds Creek Road. This brought Engine and Tanker 2, Charles Engine 1015, Charles Engine and Tanker 1014, Charles Engine and Tanker 1010, Charles Squad 1002, Water Supply 5, Truck Companies 1 and 7, along with EMS units from Company 29 and 1015.

Initial reports advised fire thru the roof. Charles Chief 17 arrived with a 75x25 barn, ... (Full Story & Photos)


Department Recieves Federal Grant for Battery Hydraulic Rescue Tools

Mechanicsville Volunteers, December 21

On 12/21/22 the Department was notified that we had been selected by the Assistance to Firefighters Federal Grant program of selection of our 2021 application for award.

MVFD will be receiving approximately $75,000 for 6 new hydraulic battery tools.
Two cutters, two spreaders, and two rams as well as 12 batteries.

After extensive testing the Department recently selected Holmatro tools as we move ... (Full Story & Photos)


Maze and Entanglement Prop Training

Mechanicsville Volunteers, December 21

For training on Wednesday evening, Cadet and Probationary members hosted a few guests from Seventh District Volunteer Fire Department through our maze and entanglement prop. This prop was built to assist in search patterns for our members. It simulates the maze that is located at the Southern Maryland Regional Training Center. The prop puts members through the paces to have to overcome obstacles while ... (Full Story & Photos)

Feel free to look around and leave comments in our guestbook.