Mechanicsville Volunteer Fire Department, Inc.
"Proudly Serving with Pride, Dedication, and Commitment Since 1934"

$100.00 Per Ticket (Only 200 Tickets will be Sold)
Drawing Held at Completion of Ticket Sales
Buy by Mail:

Make check payable to Mechanicsville Volunteer Fire Depatment
Mail check with Name, Phone Number, and Mailing Address to P.O. Box 37 Mechanicsville, MD 20659.
Buy in Person:

Visit Station 2 on Monday or Wednesday nights from 6PM to 8PM or ask any member of our organization.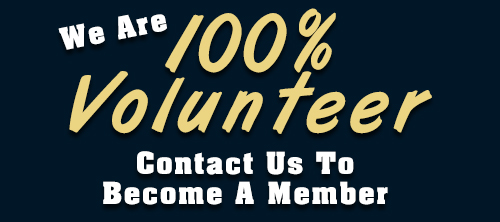 Mechanicsville Volunteer Fire Department accepts applications year-round. There are a variety of positions available for everyone. All training & equipment is provided FREE! Numerous benefits include:
MD Income Tax Incentive Program

Length of Service Awards Program

Scholarship Programs

Dependent Care Reimbursement Program

Fire Science Degree

& Much More
Submit your information TODAY! Assistance will be provided to help you through the process. We look forward to you joining our team.


Firefighters operate on Mechanicsville Road

MVC with Fire

Mechanicsville Volunteers, November 29

At 2058 hours, Station 2 was alerted with EMS units to Mechanicsville Road in the area of Browns Way for the motor vehicle accident with injuries.

As Rescue Squad 2 was responding, Engines 2 & 5 were added as law enforcement were on the scene and advised the vehicle was on fire. Engine 22-4 made the response and Engine 5 was cancelled.

The Rescue arrived and confirmed fire with all occupants self ... (Full Story & Photos)


Auxiliary Raffle Winners

Auxiliary President Karen Montgomery, November 27

Congratulations to the winners! Winning names were drawn this past weekend at the Auxiliary's Annual Holiday Bazaar. The 50/50 Raffle winner was Steve Parker, who graciously donated a portion of his winnings back to the Auxiliary. The $500 Gas Card winner was Robbie Raley who purchased his winning ticket at our Food Truck Wednesday event we held this past summer.

A special thank you goes to Auxiliary ... (Full Story & Photos)



Bazaar 50/50 Raffle Winner Steve Parker



Engine 23's crew operating on Dement Lane Structure Fire

Engine Responds to House Fire in California

Mechanicsville Volunteers , November 08

At 0112 hours, Engine 2 was alerted to respond on the working structure fire at 22873 Dement Lane in California.

Engine 23 made the response and to the Wildewood Development (which backs up to the address), grabbed their own water source and the crew stretched the 400' attack line through the woods, added two "racks" to it to create a 600' attack line, and advanced it into the basement division ... (Full Story & Photos)


Department Hosts Heavy Vehicle Stabilization Course

Mechanicsville Volunteers, November 06

This past weekend MVFD hosted Mid Atlantic Technical Rescue for a Heavy Vehicle Stabilization Course.

We were able to provide spots in the course for 18 MVFD members.

Also in attendance was;
Leonardtown VFD. Squad 1 - 5 members.
Hollywood VFD. Squad 7 - 5 members.
Hughesville VFD. Squad 1002 - 5 members.
Seventh District VFD - 3 members

On Friday MATR arrived and began setting up 4 rescue ... (Full Story & Photos)


22 Mechanicsville Volunteers Respond to House Fire in Golden Beach

Mechanicsville Volunteers, October 30

At 1825 hours the company, along with numerous surrounding companies, was alerted to the 39500 Block of Mason Drive in Golden Beach for a reported house fire.

Engine 23, Engine 224, Rescue Squad 2, Tanker 24, and Tanker 2 responded with 22 volunteers.

Engine 224(driver only from Station 22) arrived first and laid a supply line from Golden Beach Road, deployed an attack line, and confirmed a working ... (Full Story & Photos)

Old Engine 21 was awarded Best in Show at the Muster.

Mechanicsville Volunteers, October 16

On October 16, 2022, our 1950 Ford Antique Engine 21 attended the Southern Maryland Firemen's Association Antique Apparatus Muster.

Several members spent the past two weeks buttoning up the antique and preparing it for today.

Engine 21 was awarded Best in Show at the Muster.... (Full Story & Photos)

Steady Tuesday for MVFD Brings 7 Calls

Mechanicsville Volunteers, October 11

0713.
Engine 23 assisted a homeowner with a malfunctioning smoke alarm.

0918.
Mutual Aid to Charles County for an inside gas leak.
Squad 2 responded with 6.

1217.
Motor vehicle accident at the Golden Beach "T".
Squad 2 and Engine 24 responded with 9 volunteers and removed one drivers door to gain patient access.
Engine 24 was already on the air performing drivers training.

1447.
Engine 23 ... (Full Story & Photos)

Auxiliary Gas Card Raffle

Auxiliary President, Karen Montgomery, September 20

Do you have your gas card raffle ticket yet? All you need is one to win! You can purchase a raffle ticket from our Auxiliary members while they are out and about selling the tickets on weekends. You can find them at Ledo's on Friday evenings or Tractor Supply in Charlotte Hall on Saturdays. Please come out and support this fundraiser and save yourself some gas money!!!!! ... (Full Story & Photos)

NAS Pax River NDW Station 2 Water Supply Drill

Mechanicsville Volunteers, September 17

On Saturday, September 17 Engine-Tanker 24 reported to NAS Pax River NDW Station 2 for a water supply drill. The objective was to utilize static water sources for a large target hazard at 1000 GPM from each supply point. The target hazard was Building 301, a large heavy timber hanger now being used for family services with a target needed fire flow of 5000 GPM. NDW fire stations 13, 14 and the CFR ... (Full Story & Photos)

Feel free to look around and leave comments in our guestbook.