There are currently no events
2021 Incidents
Jan
83
Feb
80
Mar
79
Apr
71
May
70
Jun
68
July
60
Aug
98
Sep
69
Oct
85
Nov
65
Dec
72
Total
900
2022 Incidents
Jan
118
Feb
Mar
Apr
May
Jun
July
Aug
Sep
Oct
Nov
Dec
Total
118
2021 Jobs
Fires
22
Cuts
13
Past Incidents
2021
900
2020
894
2019
873
2018
907
2017
872
2016
931
2015
884
2014
797
2013
830
2012
862
2011
874
2010
843
2009
773
2008
754
2007
848
Total
12842
Mechanicsville Volunteer Fire Department, Inc.
"Proudly Serving with Pride, Dedication, and Commitment Since 1934"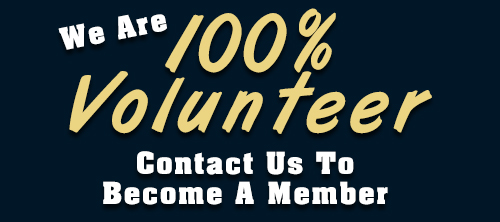 Mechanicsville Volunteer Fire Department accepts applications year-round. There are a variety of positions available for everyone. All training & equipment is provided FREE! Numerous benefits include:
MD Income Tax Incentive Program

Length of Service Awards Program

Scholarship Programs

Dependent Care Reimbursement Program

Fire Science Degree

& Much More
Submit your information TODAY! Assistance will be provided to help you through the process. We look forward to you joining our team.
Snowstorm Keeps Mechanicsville Volunteers Busy

Mechanicsville Volunteers, January 03

As many of you have seen, the Mechanicsville VFD has been extremely busy since 0500 hours on Monday January 3rd.

Some quick stats for everyone:

- St. Mary's County Fire and EMS Departments had 179 total calls for service on January 3, 2022

- Mechanicsville VFD responded to 69 total incidents on January 3, 2022

- Mechanicsville VFD has responded to 19 incidents today as of 1700 hours on January ... (Full Story & Photos)


2022 Mechanicsville Volunteer Fire Department Leadership

Mechanicsville Volunteers, January 01

The department has concluded our annual elections and appointments for the departments leadership for the year of 2022. All personnel changes will be effective January 1, 2022. We look forward to another successful year serving the Mechanicsville and surrounding communities and continuing to grow as an organization.

President-John "Monkey" Montgomery
1st Vice President-Keith Turner
2nd Vice President-Jackson ... (Full Story & Photos)


Head On Collision on Point Lookout Road

The Village Firefighters, December 30

At 2317 hours, Rescue Squad 2 was alerted to 30341 Point Lookout Road for the motor vehicle accident with reported entrapment.

The Rescue and Engine responded at dispatch with the Rescue arriving advising there was no entrapment. Chief 2A assumed the command and placed Rescue Squad 1 in service.

The crews secured the vehicles and both vehicle operators were transported to Medstar St. Mary's Hospital ... (Full Story & Photos)



Units operate on Point Lookout Road collision


Hosebed Week in Mechanicsville

Mechanicsville Volunteers, December 29

It's hosebed week in Mechanicsville. On Wednesday, December 29th 2021, members dumped all the hose on Engine-Tanker 24 and cleaned the hose bed, nozzles, and every inch of hose on the unit. Members then repack the hose bed to keep our equipment in the best working order possible. Engine 23 got this same treatment earlier this week and Engine 21 will be next.

This is just a sneak peak at a day at ... (Full Story & Photos)


First Due Storage Barn

The Village Firefigters, December 28

At 2020 hours, Station 2 was alerted to a structure fire off of Point Lookout Road in Mechanicsville. Units marked up immediately and Fire Chief 2 arrived correcting the location to Three Notch Road just south of Point Lookout Road and advised he had a structure fully involved.

Engine 23's crew initially advanced two lines to the structure, which collapsed just as they arrived, and darkened the ... (Full Story & Photos)



Engine 23 operating on the scene of a storage barn fire off Three Notch Road


Live Fire Training

Mechanicsville Volunteers, December 12

The Mechanicsville Volunteers have spent the morning performing live fire training in an acquired structure with the Benedict Volunteer Fire Department & Rescue Squad and the Hughesville Volunteer Fire Department at a house off of Bucktown Road in Charles County. These training opportunities allow invaluable training and experiences to members of all experience levels.

We would like to thank the ... (Full Story & Photos)


One Trapped Up the Street

Mechanicsville Volunteers, December 07

On Tuesday evening, the Rescue was alerted to Three Notch Road at Hills Club Road, right up the street from the station, for the motor vehicle collision with one trapped and unconscious.

The Rescue arrived confirming the given info and went to work stabilizing the vehicle to begin patient removal. Three patients would require medical intervention, one requiring a medevac to a local trauma center, ... (Full Story & Photos)



One trapped in the first due



Units operated at this first due house fire Saturday night in Chaptico.

Company Goes First Due to Chaptico House

Mechanicsville Volunteers, November 13

On Saturday night at 2346 hours, Company 2 and surrounding companies were alerted to 38365 Chaptico Road for reports of the roof on fire of a single family residence.

Engine 23, Chief 100, and Lieutenant 2 arrived first finding a one story single family home with smoke showing from the attic. Engine 23 deployed an attack line to the interior of the home.

Engine 23 and Rescue Squad 2 located a ... (Full Story & Photos)


Triple Pull to Loveville Road Building Fire

Mechanicsville Volunteers , November 12

On Friday, at 2129 hours, Engine 2 and Tanker 2 were alerted Second Due to 26511 Loveville Road for a commercial building on fire.

Chief 7B arrived on the scene advising of a one story commercial building with smoke showing from all sides and fire showing from the attic on the Bravo side.

Engine 23, Tanker 2, Tanker 24, Chief 2, and Chief 2A made the response immediately with 11 volunteers. Units ... (Full Story & Photos)



The company triple pulled to this building fire on Loveville Road.


Afternoon Extrication in Helen

Mechanicsville Volunteers, October 28

On Thursday at approximately 1545 hours, Rescue Squad 2, Rescue Squad 1, Company 29, 19, and SMALS were alerted to Point Lookout Road at Foley Mattingly Road for the motor vehicle accident, reported serious with entrapment.

Rescue Squad 2, Engine 21, and Fire Chief 2 made the response and arrived on the scene to find two vehicles, head-on, with one person trapped. Rescue Squad 7 who cleared an accident ... (Full Story & Photos)

Feel free to look around and leave comments in our guestbook.
Copyright © 2022 Firehouse Solutions (A Service of Technology Reflections, Inc.)
Visitors Since Mar 15, 2004: 7,241,114 | Visitors Today: 1,802