Mechanicsville Volunteer Fire Department, Inc.
"Proudly Serving with Pride, Dedication, and Commitment Since 1934"

$100.00 Per Ticket (Only 200 Tickets will be Sold)
Drawing Held at Completion of Ticket Sales
Buy by Mail:

Make check payable to Mechanicsville Volunteer Fire Depatment
Mail check with Name, Phone Number, and Mailing Address to P.O. Box 37 Mechanicsville, MD 20659.
Buy in Person:

Visit Station 2 on Monday or Wednesday nights from 6PM to 8PM or ask any member of our organization.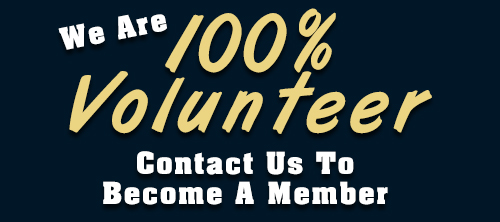 Mechanicsville Volunteer Fire Department accepts applications year-round. There are a variety of positions available for everyone. All training & equipment is provided FREE! Numerous benefits include:
MD Income Tax Incentive Program

Length of Service Awards Program

Scholarship Programs

Dependent Care Reimbursement Program

Fire Science Degree

& Much More
Submit your information TODAY! Assistance will be provided to help you through the process. We look forward to you joining our team.

2022 Year in Review: The Departments Busiest Year to Date

Mechanicsville Volunteers, January 01

With the year 2022 in the rearview mirror, here is a look at some stats and major news items for the department through the year:
1112 calls
25 Working Fires that crews worked in an IDLH atmosphere
19 Vehicle Extrications

Mutual aid given 139 times
Mutual aid received 80 times

313 overlapping calls - 28.53%

Average dispatch to arrival - 0:09:59
Dispatch to response - 0:02:55
Average time on scene ... (Full Story & Photos)



Extrication on Three Notch Road in Mechanicsville

One Extricated in Mechanicsville

Mechanicsville Volunteers , December 30

At 1901 hours, RES2CUE was alerted with other units to Three Notch Road and Ben Oaks Drive in Mechanicsville for the motor vehicle collision with reported one trapped and the operator semi-conscious.
Units arrived and confirmed the dispatched info with a single vehicle with the lone operator trapped and went to work setting up for extrication.
The patient was extracted in under ten minutes and Ambulance ... (Full Story & Photos)


Storage Building Fire at Budds Creek Motocross

Mechanicsville Volunteers , December 24

At 1843 hours, the structure fire assignment was alerted to 27963 Budds Creek Road. This brought Engine and Tanker 2, Charles Engine 1015, Charles Engine and Tanker 1014, Charles Engine and Tanker 1010, Charles Squad 1002, Water Supply 5, Truck Companies 1 and 7, along with EMS units from Company 29 and 1015.

Initial reports advised fire thru the roof. Charles Chief 17 arrived with a 75x25 barn, ... (Full Story & Photos)



Christmas Eve Fire at Potomac Motor Speedway


Department Recieves Federal Grant for Battery Hydraulic Rescue Tools

Mechanicsville Volunteers, December 21

On 12/21/22 the Department was notified that we had been selected by the Assistance to Firefighters Federal Grant program of selection of our 2021 application for award.

MVFD will be receiving approximately $75,000 for 6 new hydraulic battery tools.
Two cutters, two spreaders, and two rams as well as 12 batteries.

After extensive testing the Department recently selected Holmatro tools as we move ... (Full Story & Photos)


Maze and Entanglement Prop Training

Mechanicsville Volunteers, December 21

For training on Wednesday evening, Cadet and Probationary members hosted a few guests from Seventh District Volunteer Fire Department through our maze and entanglement prop. This prop was built to assist in search patterns for our members. It simulates the maze that is located at the Southern Maryland Regional Training Center. The prop puts members through the paces to have to overcome obstacles while ... (Full Story & Photos)



One Overturned With Entrapment on Three Notch Road

Rescue 2 Extricates One on Three Notch

Mechanicsville Volunteers , December 21

At 0716 hours, Rescue Squad 2 was alerted to Three Notch Road in the area of the Mr Tire for the motor vehicle collision involving a commercial vehicle with one trapped.
Units arrived to confirm the dispatched information with one trapped in an overturned van. The crew went to work performing stabilization and extricating the trapped driver. A medevac was requested after EMS evaluation, which brought ... (Full Story & Photos)


Early Morning Fire in the 2-02

Mechanicsville Volunteers, December 21

At 0039 hours, Engine and Tanker 2 were alerted with surrounding mutual aid departments to 29665 Donna Drive for the house on fire.
Engine 23 and Tanker 2 responded shortly after dispatch, with Engine 23 arriving to find a one story, single family dwelling that had fire consuming the garage and extending into the residence.
The crew deployed two attack lines and began extinguishment, With the assistance ... (Full Story & Photos)



Firefighters responded to a House Fire on Donna Drive


Santa has Returned from His Final Santa Run

Mechanicsville Volunteers, December 20

That's a wrap! Santa has returned from his final Santa Run of the season. A huge shout-out goes to all the Volunteers of the Mechanicsville VFD, Mechanicsville Volunteer Rescue Squad, and the Mechanicsville Volunteer Fire Department Auxiliary for making this 26+ year tradition possible and successful! We wish everyone a Safe and Merry Christmas!

***Help Us Help You***
Donate to the Mechanicsville ... (Full Story & Photos)


Three Trapped on Budds Creek Road

Mechanicsville Volunteers , December 09

At 1230 hours, RES2CUE was alerted to the intersection of Budds Creek Road and Mechanicsville Road for the serious motor vehicle collision. As units were responding, additional information was relayed that there were possibly three trapped.
Fire Chief 2 arrived and confirmed four injured with three trapped in two separate vehicles.

The rescue arrived and the crew split and set up for extrication ... (Full Story & Photos)



Budds Creek Road @ Mechanicsville Road



Firefighters operate on Mechanicsville Road

MVC with Fire

Mechanicsville Volunteers, November 29

At 2058 hours, Station 2 was alerted with EMS units to Mechanicsville Road in the area of Browns Way for the motor vehicle accident with injuries.

As Rescue Squad 2 was responding, Engines 2 & 5 were added as law enforcement were on the scene and advised the vehicle was on fire. Engine 22-4 made the response and Engine 5 was cancelled.

The Rescue arrived and confirmed fire with all occupants self ... (Full Story & Photos)

Feel free to look around and leave comments in our guestbook.